In Australia, medications are categorised into a series of Schedules based on their potential for harm, abuse, and dependence. Schedule 4 drugs (Prescription Only Medicines) must be properly handled and disposed of to prevent potential environmental harm or consumption misuse. But what exactly does correct disposal of S4 drugs look like?
As a leading waste collection and removal service in QLD and VIC, you can depend on us to share accurate information and guidelines to keep you, your business and the environment safe. Continue reading to learn more.
What are Schedule 4 drugs in Australia?
S4 drugs are Prescription Only Medicines. The Medicines and Poisons Act 2019 (MPA) classified S4 drugs as 'diversion-risk medicines' as they have a moderate to high potential for abuse and require strict medical supervision/direction.
Here are a few examples of S4 drugs in Australia:
Schedule 4 medicines in this category include phentermine (Duromine), pseudoephedrine, testosterone and other anabolic steroids.
Most Benzodiazepines such as diazepam and lorazepam
Antibiotics such as amoxicillin, azithromycin, ceftriaxone
Antidepressants including fluoxetine, sertraline, and venlafaxine
Antihypertensive drugs such as lisinopril, metoprolol, and amlodipine
Asthma medications including salbutamol, fluticasone, and montelukast
Diabetes medications such as metformin, gliclazide, and insulin
Some pain and codeine-containing medications (now prescription-only), such as tramadol, and paracetamol/ibuprofen combinations
Hormonal medications like oral contraceptives, hormone replacement therapy, and finasteride
Some weight loss medications such as phentermine (Duromine)
It's important to note that even though the Schedule 4 classification recognises the potential for misuse and abuse, these drugs are not inherently dangerous. However, it's always best to consult a healthcare professional and closely follow their advice to lessen the risk.
How do you correctly dispose of S4 drugs in QLD?
S4 drug disposal guidelines will vary as each Australian state and territory has its own rules and regulations. However, the Environmental Protection Regulation 2019 (QLD) classifies all pharmaceutical materials (expired or recalled drugs, raw material generated during manufacture, residue) as regulated or clinical waste.
Whilst In Victoria The Environment Protection Authority (EPA)'s Clinical and Related Waste – Operational Guidance document (IWRG612) regulates the storage, transport, treatment and disposal of pharmaceutical waste in Victoria for the protection of human and environmental health.
Currently, the EPA mandates that pharmaceutical waste must be incinerated [3]. The DHHS Waste Guidance Supplement document provides clarification of the EPA document with a clinical waste decision tree [5].
Anyone using S4 Drugs must not discard them down sinks, toilets, waterways or send them to landfill as they can cause severe harm to the environment and the general community. Instead, they must be appropriately destroyed and then sent for high-temperature incineration.
In addition, all discarded pharmaceutical materials must be disposed of in a sturdy, yellow-coloured bin with clearly marked identification and a black biohazard symbol. These bins should be stored in an 'authorised-person only' location.
What disposal pathways are there in QLD?
If you have located unused, unwanted or discarded/expired S4 pharmaceuticals or medicines, you can drop it off at community pharmacies under the Commonwealth-funded Return Unwanted Medicines (RUM) Project. Pharmacists can safely dispose of the waste in a RUM bin which is then collected and sent for high-temperature incineration.
Aged care homes, hospitals and other health practices that produce larger quantities should organise an EPA-approved waste management company to collect and dispose of it for them. This method ensures you are minimising waste production where possible, which can help cut business costs and lessen your environmental impact.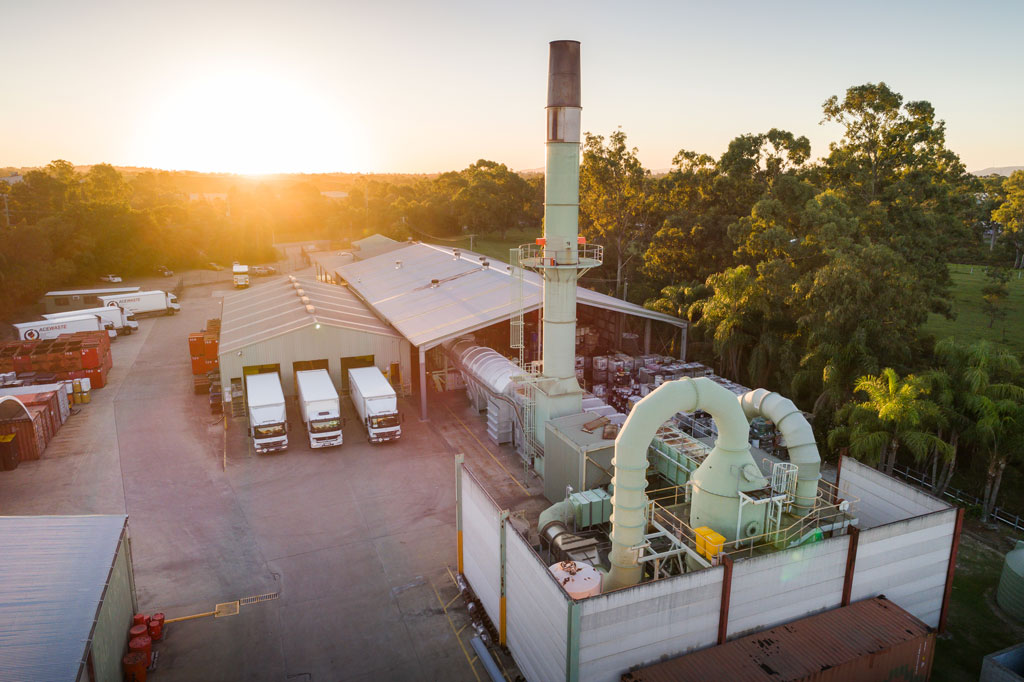 Ace Waste's Brisbane incineration plant was the first of its kind in Australia, paving the way in sustainable waste disposal. Since it was designed and commissioned in 1993, it has deterred upwards of 200,000 tonnes of regulated waste from winding up in landfill.
Learn More About Our Brisbane Facility
How do you correctly dispose of S4 drugs in VIC?
In Victoria, The Environment Protection Authority Clinical and Related Waste – Operational Guidance document regulates the storage, transport, treatment and disposal of clinical and related wastes, alongside the Drugs and Poisons Unit of the Department of Health.
This document categorises S4 Drugs with a strong history of misuse and trafficking as S4 Drugs of Dependence. The Department of Health states that all pharmaceutical waste, including S4 Drugs of Dependance, must be incinerated to protect human and environmental health.
What disposal pathways are there in VIC?
In Victoria, the DHHS and EPA has clear guidelines which relate to the safe disposal of unused or expired S4 prescription medicines and pharmaceuticals for consumers. Furthermore, virtually all community pharmacies in Australia have RUM bins and will take any unwanted medicines for disposal.
Any commercial entities and small to large healthcare facilities are encouraged to engage with a professional and authorised waste management company to ensure efficient collection and disposal.
Ace Waste's Melbourne facility is the largest in Australia and provides the highest possible standard of waste treatment and destruction. Since its opening in 2009, this site has diverted over 21,000 tonnes of clinical and related waste from landfill – and counting!
Learn More About Our Melbourne Facility
Protect the environment & your health with Ace Waste
With years of experience in the industry, Ace Waste has built a reputation for excellence by delivering reliable, efficient, and sustainable clinical waste solutions.
Having worked with a wide range of simple to complex organisations and facilities, we know how to streamline your processes to boost business efficiency and reduce unnecessary costs. Furthermore, if you are a business owner or facility manager, we can ensure you meet relevant state regulatory requirements to avoid costly penalties.
So whether you need standard or specialised waste removal services, Ace Waste has the expertise and resources to help you responsibly and cost-effectively. Contact us today to learn more about our solutions!